Allan Burns '58 chopped "busy" from his vocabulary on the day he retired, 11/05/2006. He has been happily lazy ever since, especially after quickly realizing that he could live a simple, single life quite comfortably. He relocated 5 years ago from a 40 year sojourn in Southern California to Hampton Beach, NH, where he now enjoys his cozy, year-round 3-room apt 300 yards from the Atlantic Ocean. His younger brother and his wife occupy the unit below him, and three other sisters with families are New Englanders. He enjoys projecting out beyond the Universe and contemplating the Ether (sort of like the closing scene in 2001: A Space Odyssey).
Jimmy Economou '65, Chip Margolis '65, and Jeff Chase '65 got together in Niantic for a long overdue Reunion! Jeff said they hadn't seen each other in over 50 years, but it seemed like only yesterday. (photo below)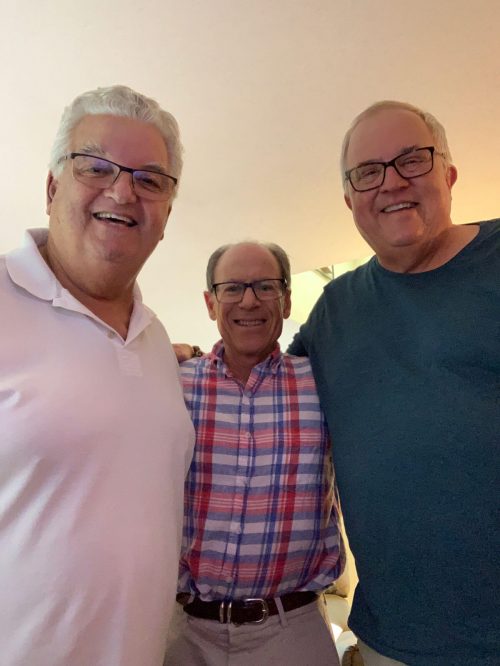 Caroline Jestin '73 is a psychotherapist in Avon, sharing her house with 2 cats and looking forward to the end of the pandemic. Her daughter, Jane Tilton Kelly '02, lives nearby with her husband, Ross Kelly '00, and their dog, cat, Ball python and tarantula. Needless to say, Caroline doesn't visit too often!
Former head of school Charley Todd had a lovely visit with alumnus Stephen Shanahan '74, who owned a manufacturing company for 30 years and retired in 2019. He is currently volunteering at a shelter and spending time fishing.
Stephen Walker '74 worked for New Hampshire Audubon for 17 years as their Director of Sanctuaries. For three years he was executive director of the Silk Farm Center . He is working for the Conservation Land Stewardship Program with the State of New Hampshire and is currently the program director. He plans to retire in a few years. Steve visited former head of school Charley Todd in Vermont recently.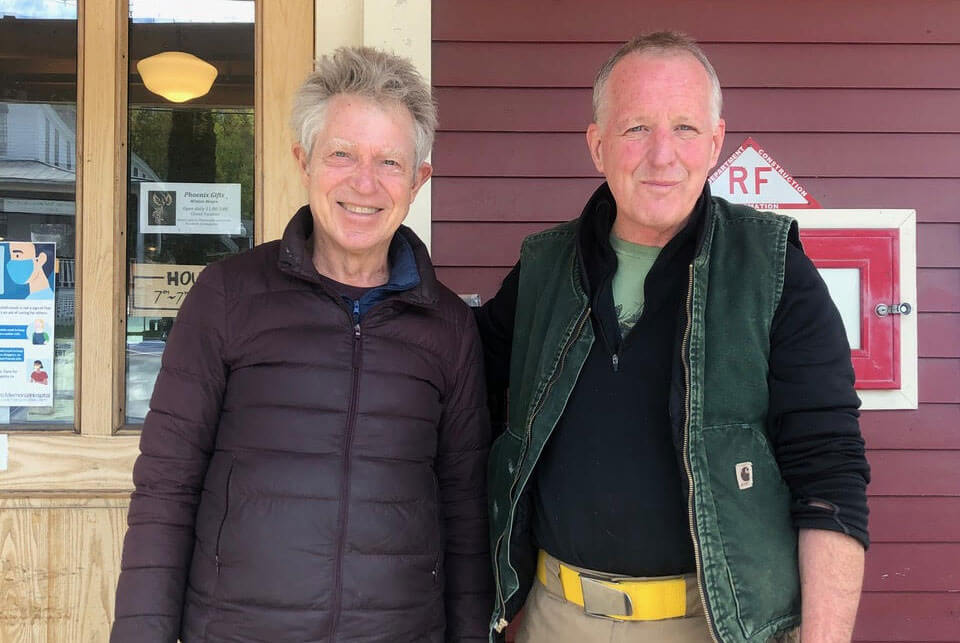 Nancy Pease '80 has been retired for 13 years. She and her husband John recently moved to the Savannah area from Tampa where the people are so friendly! After John retired in 2019 they ventured on a trip to Thailand, which Nancy says "was an amazing experience." She is looking forward to more trips when it is safe to do so.
Cary Friedman '81 completed his Bachelors in Electrical Engineering at the University of Hartford, after which he received an MSEE from Columbia University. He worked in industry — General Electric and Chandler Evans — for five years. He decided to switch careers, and spent five years at Yeshiva University — in NYC and Jerusalem — working towards Rabbinic ordination. He was the Rabbi at Duke University and Chaplain at the federal prison FCI-Butner in NC for four years, before moving back to the Northeast. He was a congregational rabbi for about a dozen years, before moving to the Orthodox Union in NYC — he was Associate Editor of the OU Press — for another seven years. About 20 years ago, the Chief of the FBI's Behavioral Science Unit (BSU) heard him speak at a public function and invited him to come to Quantico to assist them on a research project — they were trying to identify what they called "tools for intentional spirituality" with which law enforcement officers could nurture and replenish the sources of their own idealism and integrity, precious commodities that tend to be depleted by demanding careers in law enforcement. He consulted for them part-time for many years, and contributed to the creation of the course they've used at the FBI's National Academy (FBINA) for the last 17 years. Cary began working with police agencies around the country in 2005, and has been training law enforcement personnel — officers, execs, trainers, clergy, families — in agencies across the country since then. For the last seven years, as Associate Director of the Law Enforcement Survival Institute, he has been training law enforcement personnel and producing training materials full-time. He produced a series of training videos for the police world and, over the last 30 years, published eight books — three on marriage; a translation of a mystical commentary on the Pentateuch written in Aramaic four hundred years ago; two books for police and first responders; a book on Jewish philosophy; and a book about the Batman. Wisdom from the Batcave (Compass Books, 2006) which presents the moral philosophy that emerges from the Batman mythology; the book landed him a spot on the History Channel's "Batman Unmasked" (2008), and inspired the creation of the Brett Culp documentary "Legends of the Knight" (2014) (which featured a handful of Batman fanatics, including Michael Uslan, producer of all the DC Universe films). He and his wife Marsha have six kids, and some grandchildren.
Kristen Clark '87, Coordinator of the Governor's Task Force on Justice for Abused Children, who also works at The Village for Families & Children, has recently been appointed to the Inaugural Community Engagement and Advocacy Advisory Committee for the YWCA Hartford Region. The Advocacy Advisory Committee will function as a team of community ambassadors providing feedback on issues and experiences to advance the mission of YWCA Hartford Region, Community Engagement and Advocacy Department.
Jonathan Blume '88 is a Customs and Border Protection Officer at the U.S. Customs and Border Protection in Vermont.
Julie Cornfield Katz '89 is currently staying in Connecticut to care for her Mom. She is a Mommy to two boys, Jaden (15) and Jonas (13). Julie is a 'Crystal Guardian' and created a small business, Jewelstopia as a result of her adoration and connections to all the amazing earth candy we have all around us. So, she acquires incredibly unique and beautiful minerals, crystals and gemstones and finds them their forever homes! She is also a national educator and Gold Leader for doTERRA International, the number one essential oils leader in the world. She is a bodybuilder in the Wellness Division and will compete when the opportunity is available upon her eventual return to Florida. She is a lifelong artist (So much of which truly came into fruition at Watkinson) and though she doesn't get to paint as often as she'd like, she holds 'The Artist's Lounge' on her @jewelstopia Instagram page. She invites other artist's to split the screen and join her where we have fun conversations while making art for anyone who wishes to watch the creative process. She is also a nutritionist, naturopath, superfoodie and helps clients adjust their diets to best serve their needs.
Doug Hansen '98 is still working remotely from Germany, but expects to leave for his new assignment with the UN's peacekeeping mission in South Sudan soon. Doug hopes to be back in the US this June to meet his father for the belated 60th anniversary celebration of the founding of Student Nonviolent Coordinating Committee (SNCC). While there he plans to make it to Connecticut and will stop by Watkinson.
Jake Koteen '98 and Jessica Vercelli Koteen '99 created and published the first edition of their e-zine, Muddy Socks. They also own and operate a photography business. Check out their amazing website! [www.muddysocksphotography.com]
Piper E. Coutinho-Sledge '99 is a proud parent/step-parent to four incredible humans with spouse, Kate. Since 2016 she has been an assistant professor of sociology at Bryn Mawr College where she is currently the director of the Gender and Sexuality Studies Program. Her first book, Bodies Unbound: Gender-specific Cancer and Biolegitimacy, is due out this year. Before landing at Bryn Mawr and shortly after graduating from Wesleyan University, she volunteered with an amazing education organization called the Emusoi Centre in Arusha, Tanzania devoted to helping young women from pastoralist communities obtain formal education [www.emusoicentre.co.tz/]. That experience launched a roundabout route back to doctoral study in sociology via a brief stint studying Natural Resources and Forestry. In all her various education roles, it became clear what a formative experience she had at Watkinson. She learned to value her ability to observe and how to approach the study of human experience and perspective from folks like David Holdt, Sandy Garcia, Susan Lukas, Karen Bovard, Steve Riege, and Carolyn Pelkey.
Brooke Wood-Holdt Stratton '99 welcomed her third child, Thomas Hales, on December 28. Tommy joins big sister Ada and big brother James.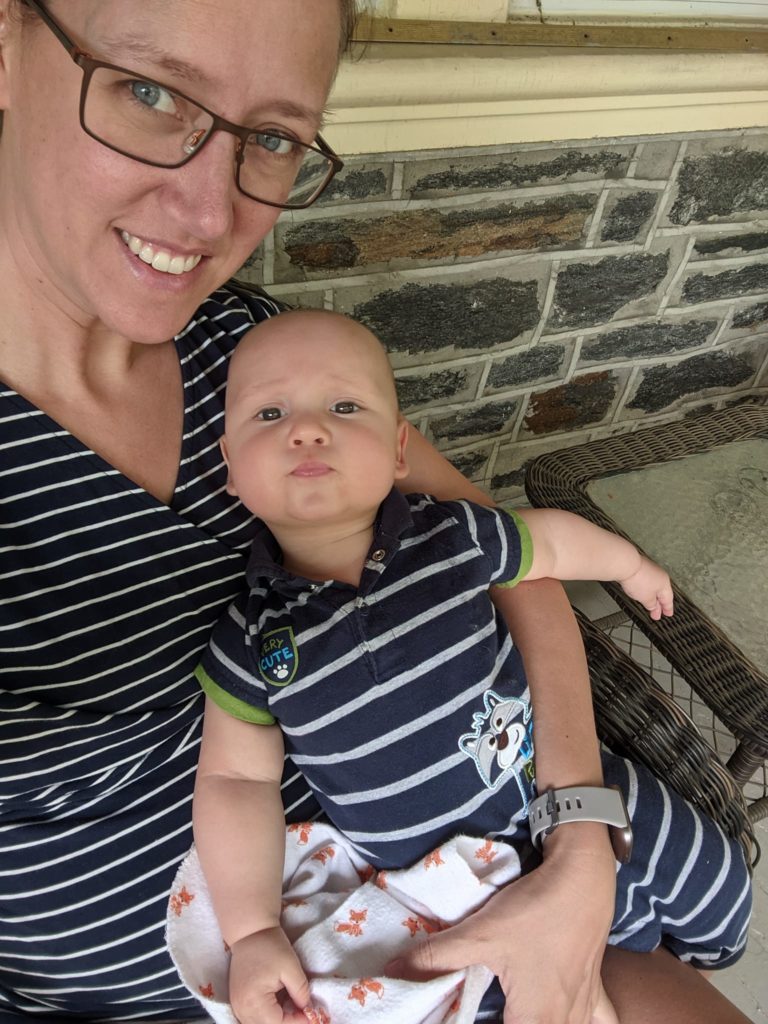 Jennifer Gibson '00 teaches Yoga for Anxiety Relief at the integral Yoga Institute in New York City.
Christina Thompson Culkin '01 has been accepted into the masters program in Public Administration at Norwich University.
Sean Cocola '02 has been promoted to Finance Manager at Lynch Toyota.
Congratulations to Cailean (CJ) Mackinnon '02 and his wife, Amber, who welcomed daughter Ainsley Skye in September.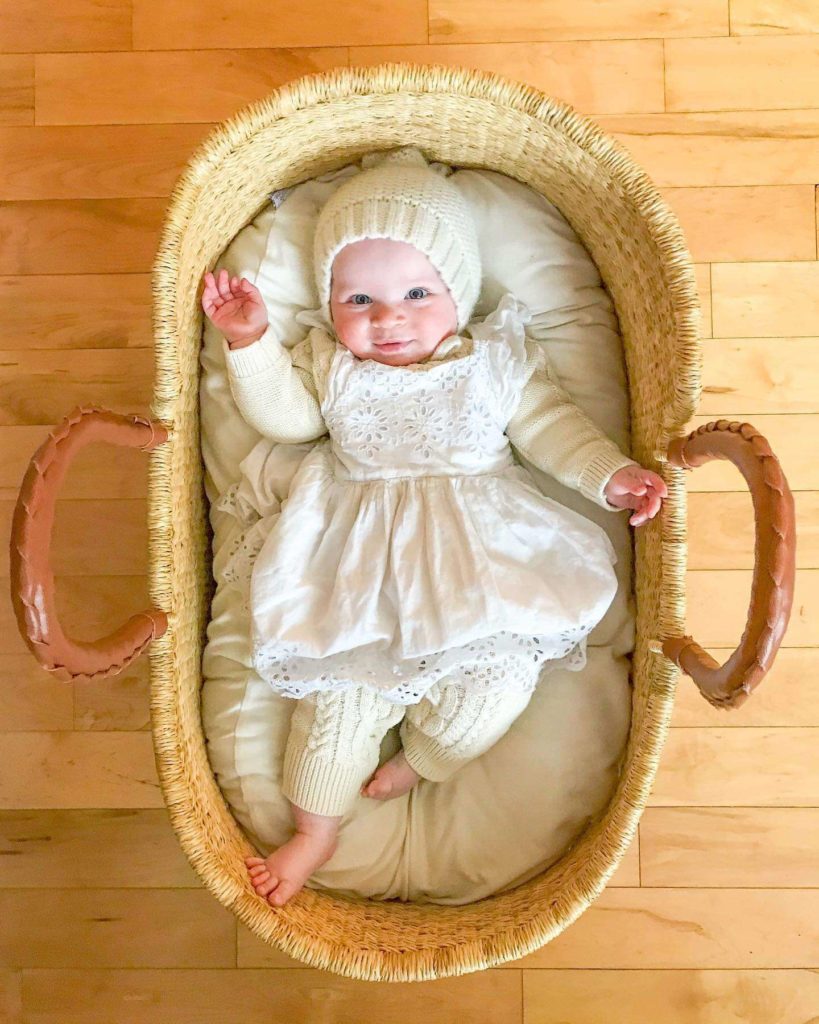 Vanessa Landolina '03 is now the Senior Manager Environmental Health & Safety at Advance Auto Parts.
Monique Milner '03 has been promoted to Senior Assistant District Attorney at Kings County District Attorney's Office
Emily Cohen-Shikora Dulle '03 welcomed baby girl Miriam Katherine in 2020, who joins big brother Arlo (pictured below).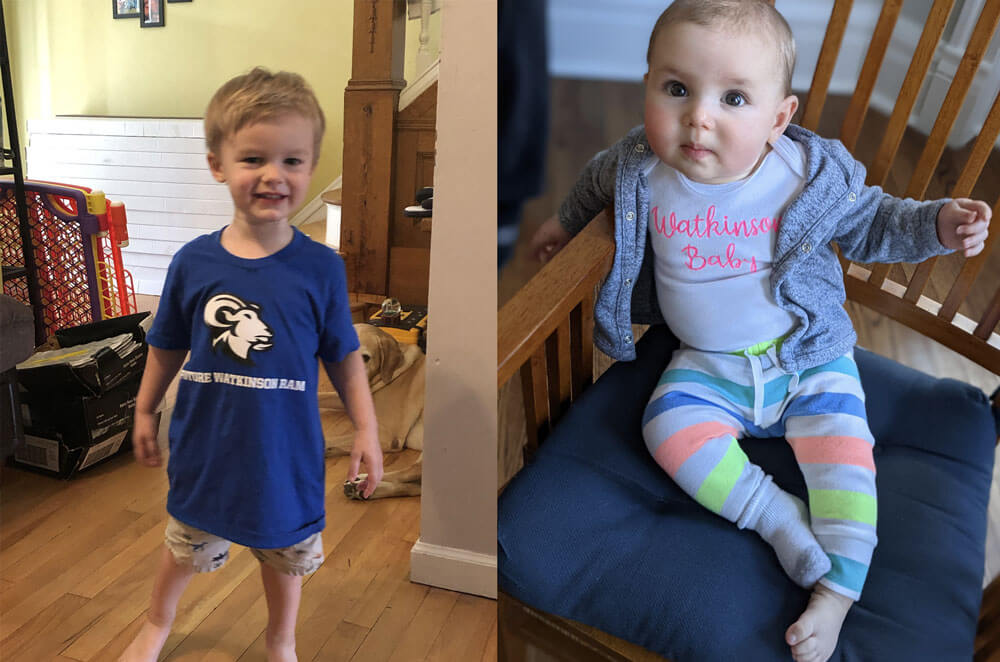 Emma Tattenbaum-Fine '03, who married Luke Kafka on October 12, 2020, is ecstatic at the publication of If These Ovaries Could Talk, based on the super successful podcast, which is telling the stories of LGBTQ families. Emma and her moms were interviewed on the podcast and copiously quoted in the book. She said "It's a huge honor to be able to speak in my own words, at length about a range of salient topics — AND — in the hands of such capable writers/editors/interviewers/lesbian moms/pioneers/citizens of the world."
Bethany Groeger '04 started a new position as Technical Writer at NEMO ETC, which is a firm of engineers, technicians and research specialists providing Engineering, Evaluation, Testing and Consulting services to the building-envelope component and systems industry.
Katherine de Juan '04 has a new job as a Registered Nurse at MedStar Washington Hospital Center.
Cori Leyden-Sussler '07
is working full time at KID Museum in Bethesda Maryland. She was also teaching virtually, K-8th, as well as doing video content for the museum's website. Cori lives in Silver Spring, MD, just outside of DC. She is also still doing cosplay work like she did at Watkinson, although now she is winning awards and guesting at events. Check out her portfolio site, [
www.corileydensussler.com
]. In addition to continuing her role as Director of the Emily Taylor Center for Women and Gender Equity at Kansas University,
Bulaong Ramiz '07
is now a Racial Equity Coach & Consultant at Ramiz-Hall Consulting and is a Birth Doula at Sol Doula Services.
Amarillys Rodriguez '07
is a new member of the Board of Directors for the Builders of Color Coalition, an organization that aims to close the racial wealth gap and create intergenerational opportunity by increasing diversity and access in the commercial real estate industry throughout Boston, Massachusetts, and New England.
Manny Sanchez '07
is a State Representative for the 24th district and also was promoted to Senior Development Officer at University of Hartford.
Kaitee Tredway '07
is a professional puppetry performer, designer, coach and fabricator. Check out her work at [
puppetandcircumstance.com
]. Kaitee also has an etsy site selling "Bookish quotes cross-stitched with nerdy love." Search for the shop "QuoteStitchStudio" on
etsy.com
.
Colin Urban '07
recently opened his own business, called Burlington Prototyping LLC, which provides 3D printing, as well as laser and plasma cutting services in Burlington, Vermont. Colin loves helping ideas turn into reality. [
burlingtonprototype.com
]
Jonathan Young '07
and wife Qing welcomed son Kai on February 5th, 2021. Jonathan is living in Shanghai.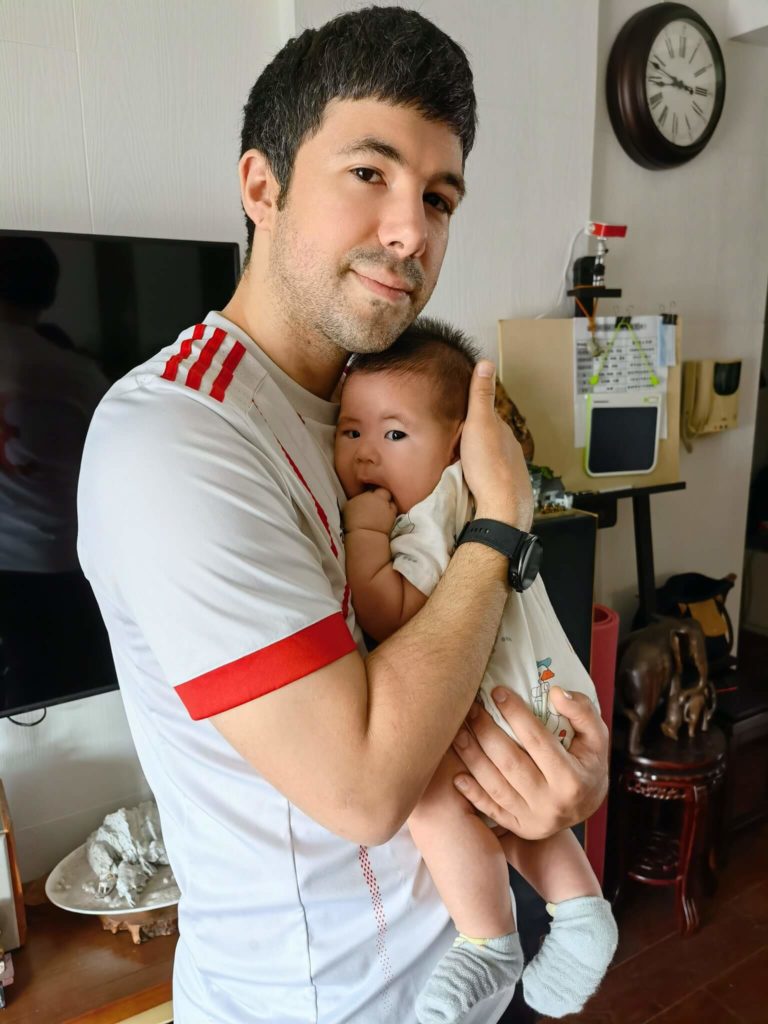 Congratulations to
Jocelyn Packman '08
for completing her Masters of Science Education in Educational Leadership from Bank Street College of Education.
Ettienne Percy '08
has started designing and making clothing, an apparel-based experiment designed to bridge gaps based in New York City. Check out his collection at
www.90something.com
. Congratulations to
Naomi Washer '08
for writing her first novel, Subjects We Left Out. The book has been published by Veliz Books and will be available this year.
Joanna Harris '09
was chosen for the Superstar of the Summer Award for her participation in #GirlsClub Summer Camp. #GirlsClub is committed to changing the face of sales leadership worldwide by empowering more women to earn roles in management by providing job training, role models, a spotlight and community. Joanna has also been promoted to Sales Operations Analyst at Criteria Corp.
Gillian Raye-Stone '09
has started a position as Specialty Claims Unit, Cyber Claims Director at Hartford Steam Boiler.
Kayla Swan Merritt '10
welcomed a baby girl, Margot, in January.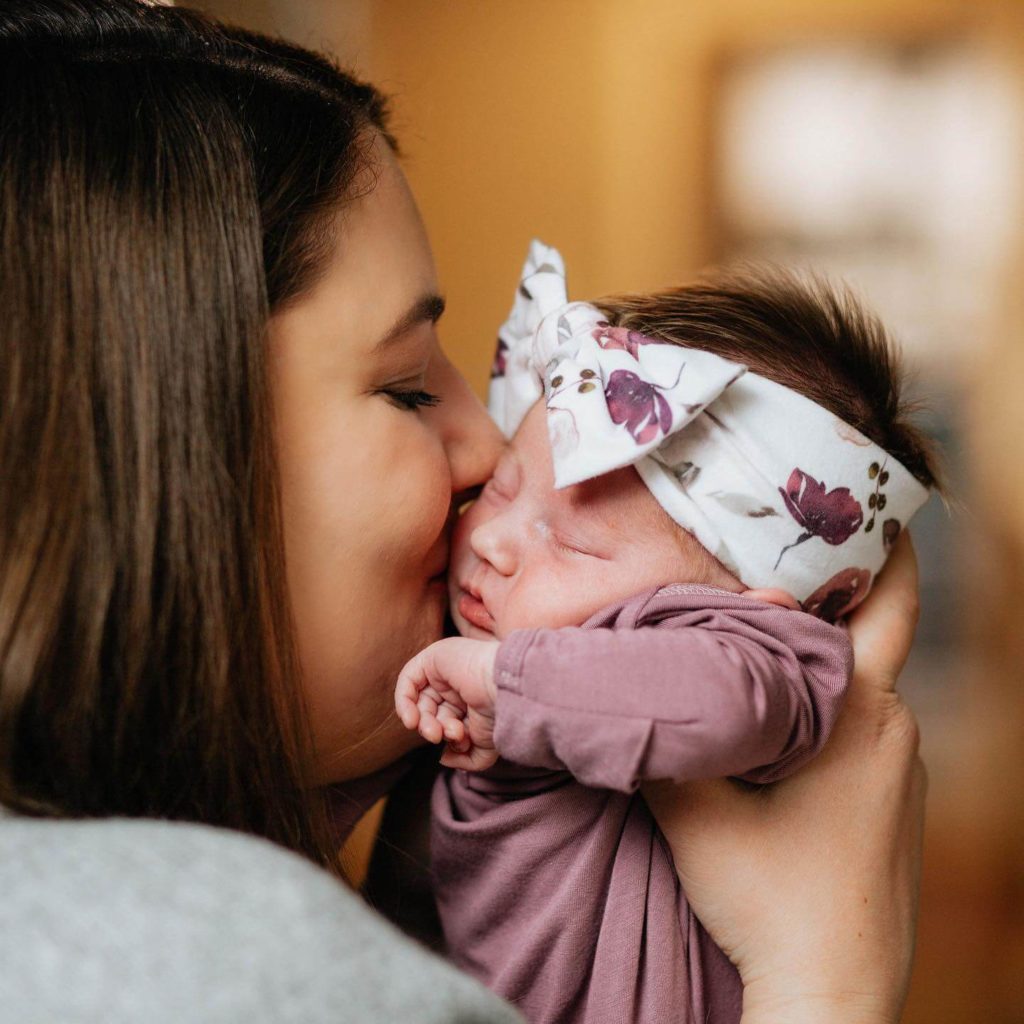 Chance Carter '11
is serving on Baltimore's new mayor Brandon Scott's transition team on the transportation committee. He is also assisting his transition team with technical assistance through his job at John Hopkins University Centers for Civic Impact.
Olivia Mercurio '11
is currently working on her thesis film while finishing her MFA at Savannah College of Art and Design.
Gary Pelletier '11
started a new job at the South Florida Red Cross: Regional Planning & Situational Awareness Manager.
Elana Brooks Beal '12
and her husband, Jay, work at Josh Pond Farm in Downeast Maine, where they harvest wild organic blueberries and raise a herd of organic dairy goats with their energetic 2 year old! 35-45 new kids are hopping around this spring.
Alex Jackson '12
has a new position as a Project Manager at Attic Projects, a southern California construction company.
Alyssa Jourdan '12
started a small business called Release Recovery. She wanted to be able to create a community of support for those who suffer from eating disorders and other mental health disorders to be able to "release" themselves into confidence.The best way she does this is through removing traditional sizing – The sizes are represented by flowers, since all bodies are beautiful and all bodies should bloom. Shirts and crewnecks are made to order using her own handwriting as her design. PLUS 10% of all purchases are donated to the National Eating Disorder Association. [
www.releaserecoveryboutique.com
]
Michael Kamradt '12
has been promoted to Senior Analyst at MarketCast.
Arjun Kapur '12
wrote an article on US foreign policy: "Why India must be part of Joe Biden's new global power calculus," which appeared in the South China Morning Post.
Liam O'Brien '14
is a paraprofessional at Granby Middle School. Over the last three years, he has been an aide to two different boys with Down Syndrome, as well as a tutor throughout the school.
Hayley Madigan '16
started a new position as Account Manager at The Small Business Collective, a marketing firm in West Hartford, CT.
Natty Pinkes '17
graduated from Northeast University and plans to apply to medical school. He started MPH work and is working in a neuroscience lab and is doing some clinical research related to ALS at Tufts Medical Center with a physician/researcher.
Kelly Coons '18
wrote a book, All Ways, about two autistic brothers coming of age on a road trip. The book was published by New Degree Press. Kelly told us: "I wrote it because I feel too many YA novels 'about autism' aren't actually about autistic people — they're more about how the neurotypical character 'learns from' an Autistic character."
Isabel Fitzsimons '18
is the President of Women in Leadership at Loyola.